TAGGATOR PRO WORDPRESS AUTO TAGGING PLUGIN
TagGator Pro is a WordPress auto tagging plugin. it scans your posts for some keywords, and then tags these posts based on the result.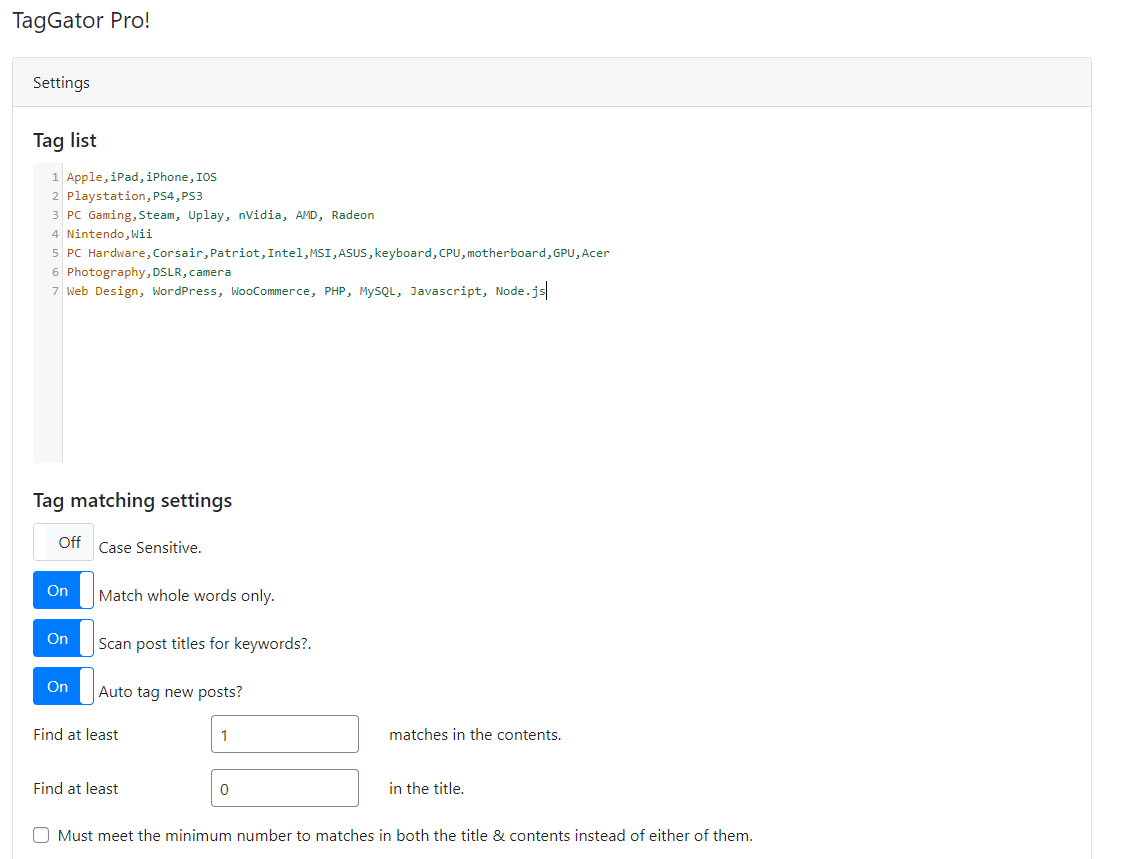 Other than what the free version offers, TagGator gives you the following features:
 Automatic tagging for new posts.
Scanning for multiple keywords per tag. (finding any of a set of keywords results in applying one tag).
Scanning Post titles for tags.
Works great with Feed aggregators and auto blogging solutions.
TagGator Pro is now available through CodeCanyon for only 12 USD. Get TagGator Pro now and never manually tag a post again